WGLL Electro- Thermal Blast Drying Oven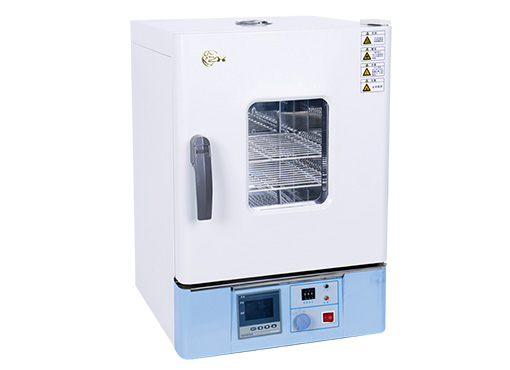 Summary of use:
WGLL Drying Oven is widely is widely used for used for drying, curing .melting and heating in experiments of industrial enterprises, scientific research institutions, and health and health units etc.

Characteristics: 
1.Vertical design; cold rolling steel electrostatic spraying exterior.
2.Favin stainless steel inner chamber; foursquare semicircle transition; flexible positioning and removable shelf, airduct lateral plate and bottom heater covering are easy assembly and disassembly for convenient cleaning.
3.Well coordinated bottom air blower and heater and vertical hot air circulation ensure temperature evenness.
4.Adjustable fan speed; blowing rate is adjustable to ensure temperature evenness and prevent powder samples blowing away.
5.With timing function and over temperature alarm function . Can save the data and recover function if power off or crashed .
6.Optional RS-485 interface for network connection.
7.Door with wide double-glass observation window, adjustable air-tight buckle lock and silicon rubber seal, which provide good sealability and efficiently prevent heat loss.
Selection Help:

Major technical parameters :