Vacuum Drying Oven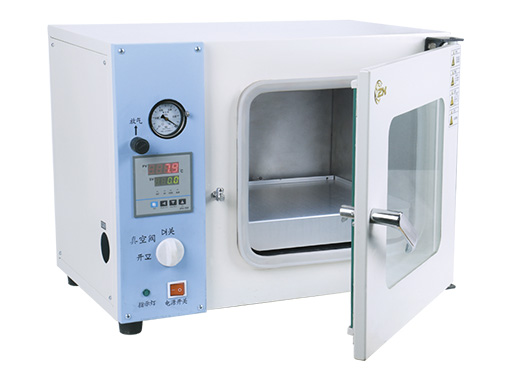 Summary of use:
It applies in drying, sterilizing and heat treatment of articles under the relatively vacuum condition in laboratories of industrial mining enterprise, colleges and universities, scientific research institute and medicine and health units etc.

Characteristics:
1.
The working room adopts high quality and imported stainless steel or cold-rolled steel plate
with corrosion resistant. It is durable.
2.
The closed door could be adjusted. The complete formed high temperature resistance silicon
rubber door-sealing ring could guarantee the high vacuum degree.
3.
Double-layer tempering bulletproof glass door is easy to observe the articles in the working
room.
4.
The rectangular working room makes full use of effective volume.
5.
Microcomputer control DD (Digital display) instrument with functions of high precision on
temperature control, over-temperature alarm and automatic cutout.

Major technical parameters :

A: Digital Display Cotroller + Stainless Steel tank A Type AB: Digital Display controller + Stainless Steel tank AB Type