Ceramic Muffle Furnace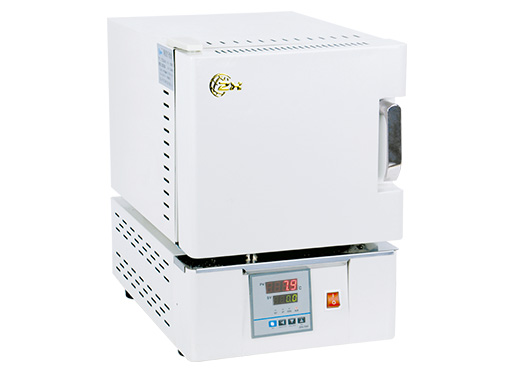 Summary of use:
This series resistance furnace is discontinuous running type furnace. Can be used in laboratory, industrial and mining factories, R & D institution , academy for metal material,Ceramic material'firing, some single crystal heat treatment, fireproofing's high temperature testing and common small steel unit quenching, annealing ,tempering and some other heat treatment

Characteristics: 
1. Furnace adopts all Ceramic Fibre structure, light weight, specific heat capacity little, low
consumption , saving more than 70% power .
2. Rising temperature quickly , can adjust rising temperature speed . It should take about 15-30
minute from room temperature to 1000 ℃ .
3. The case adopts high quality cold-rolled steel plate with the plastic spraying on the surface.
The door adopts side door structure, which easy to open and shut. For safety operating,
product have power off device when open the door.
4. Control system adopts high-precision P.I.D intelligent instrument which have function such
as auto-adjust,revise temperature error, timing, over temperature alarm, control temperature
stability, high precision. Also have non-contact circuit is used with the character of low
noise and high reliability.

Major technical parameters :